Memphis player charged for punching Bowling Green player after WNIT game
Published: Mar. 23, 2023 at 10:34 PM CDT
|
Updated: Mar. 27, 2023 at 9:32 AM CDT
Watch a video of the incident in the video player below.
BOWLING GREEN, Ohio (WTVG) - A University of Memphis basketball player is being charged with assault for an altercation at Thursday night's game against Bowling Green State University.
According to the BGSU athletic department, Bowling Green State University Police are charging Jamirah Shutes with assault after she was seen punching Elissa Brett during the postgame handshake, after the Falcon's WNIT win against the Tigers.
"Following Thursday's unwarranted physical incident after the WNIT home game, the Bowling Green State University Police Department has charged a member of the Memphis Women's Basketball team with assault. Additionally, BGSU Athletics is conducting its own review. Violence is never acceptable and our priority remains the health, safety and support of our student-athlete, who is recovering and doing well. This is an active investigation in conjunction with the City of Bowling Green Prosecutor, and no further comment is available at this time," the Bowling Green State University Athletic Department said in a statement.
The Memphis' athletics department said Friday that the incident was "extremely unfortunate and certainly not consistent with, or representative of, our expectations for our programs and student-athletes."
Schutes arraignment is scheduled for Wednesday, March 29 in Bowling Green Municipal Court.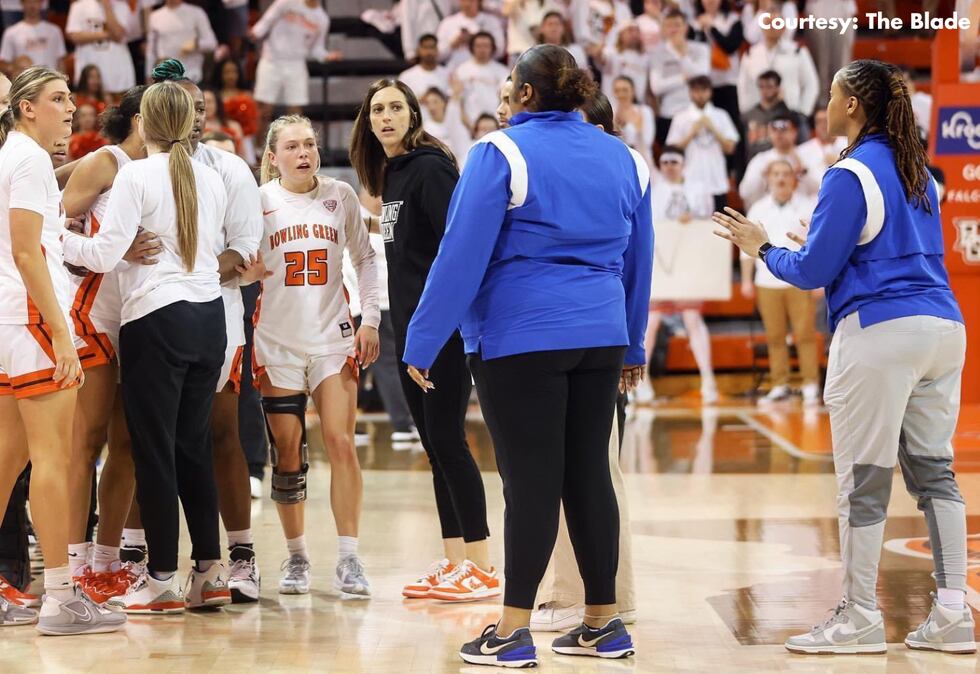 Copyright 2023 WTVG. All rights reserved.